200 Internship Offers Made to 180 Students During Summer Internship Process at XLRI
Saturday, February 28, 2009, 5:02
12,419 views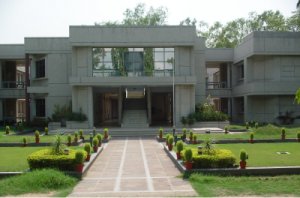 The Summer Internship Process for the Batch of 2010 ended on a robust note, beating previous seasons on all counts. The exceptional growth in international offers, stipends, and number of recruiters is unprecedented and represents the strong demand for XLRI graduates even in the toughest economic situations.

Over 200 Internship Offers were made for a batch of 180 students with 15% of the profiles being offered internationally in North America, Europe, South East Asia, and the Middle East by over 70 prospective recruiters. The average stipend for the internship period stood at over Rs. 85,000/- for the duration of the internship, representing a quantum jump of 60% from the figure recorded last year. Over 45 students will draw a package well in excess of Rs. One Lakh for the internship period this year. There was also a five-fold increase in internships offered internationally, by the entire gambit of investment banks, FMCG majors, and industrial behemoths. The highest stipend for an international internship was offered by a Wall Street Investment Bank at its trading desk in Hong Kong for which the students would receive a package in excess of Rs. 500,000 for the internship period. The highest domestic stipend too, stood at over a sum of Rs. 300,000 by an investment bank at the Mumbai desk.

The private equity and investment banking space saw the participation of J P Morgan Chase, who recruited for international desks as well. Lazard, a first time participant, recruited for their Mumbai operations. The Carlyle Group, now the largest private equity player in the world, once again chose XLRI as its exclusive domestic recruitment destination. Edelweiss Capital, Allegro Advisors and SBI Capital represented the Indian Investment Banking industry. The commercial banking space was flooded with participation from international majors such as Citibank, HSBC and Standard Chartered, ICICI and Axis Bank offering roles in treasury, commercial and consumer banking. Larsen & Toubro recruited exclusively from XLRI for its prestigious treasury division. Hindustan Unilever offered international roles in their prestigious Commercial Division exclusively for XLRI students. Multi Commodity Exchange (MCX), and Clearing Corporation of India Ltd. (CCIL) offered niche roles in Bond Valuation and Commodity Futures Trading. Among others were CantorCO2e offering roles in carbon trading and the National Stock Exchange. WNS and Wipro also offered roles in the corporate finance department.

Hindustan Unilever, Procter & Gamble, Coca Cola, offered Marketing, Branding, and Sales roles across various geographies. Procter & Gamble offered the marketing roles in Singapore at XLRI and HUL offered roles in Sales & Marketing across international locations. ITC, Nestle, Colgate Palmolive, Cadbury, Johnson & Johnson, Reebok, Marico and GSK among others offered a whole range of options to students to intern in Sales or Marketing functions.

The range of offers across all slots seems to signify the inherent strength in the FMCG space, which was very aggressive in terms of offers, locations and stipends this year. A niche sector to be added to the portfolio this year was that of Brand Consulting, with The Alia Group and Vertebrand enthusiastically participating in the internship program.

Indian companies offering General Management roles recruited aggressively. TAS and The Aditya Birla Group amongst themselves offered over 20 positions in USA, Europe and India. Indian industry was further represented by the likes of Mahindra & Mahindra, Punj Lloyd, Apollo Group among various others. The participation of many such companies reinforces the increasing professionalism among Indian companies who increasingly consider internships as a popular method for talent acquisition.

XLRI's HR program has always been one of the most valued in the industry and it was on display yet again this year with Novartis offering niche HR roles in their leadership program based out of Basel, Switzerland. The Al Ghanim Group too offered roles in HR at Kuwait. HUL, Procter & Gamble offered HR roles in their global offices in Singapore and other international locales. The Aditya Birla Group offered internship positions at Atlanta, USA among others. Ernst & Young, Hewitt & Associates, KPMG, Mercer and Reach Potential offered roles in Human Capital Consulting. Microsoft and Deloitte offered corporate HR roles to students. Banks and FMCGs alike offered multiple opportunities in their HR divisions to students in domestic and international destinations. The deluge of offers across all functions of Human Resource Management reaffirmed XLRI as the premier destination for HR talent in Asia Pacific.

"The spectacular growth on all counts – internships, locations, stipends – in a year marked with various crises signifies the strength enjoyed by XLRI as the most preferred recruitment destination for all recruiters. The growth recorded this year is unparalleled and even more special given the times we live in," said Prof. Rajiv Misra, Chairperson, Placements, at the close of the Summer Internship season.

The Summer Internship Process 2009 closed with a sense of awe and excitement and students look forward to the various opportunities that were thrown open to them this year.
About the Author
61 Comments on "200 Internship Offers Made to 180 Students During Summer Internship Process at XLRI"
Write a Comment
Gravatars are small images that can show your personality. You can get your gravatar for free today!