10% of XLRI Batch Heads Towards PSUs
Friday, March 27, 2009, 8:13
6,815 views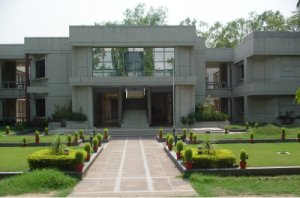 XLRI School of Business & Human Resources has finished it's final placements today for the batch graduating in 2009, with most of the offers coming from public sector firms. Though generally, XLRI used to finish its placements by February, this year the placements season got extended here as well, just as it happened at IIMs and other business schools.
The highlight of the placement season remained XLRI's resilience in maintaining top notch profiles and roles which remain unmatched in the B-school circuit. The average domestic salary package offered on campus was INR 12.12 Lakh per annum, a notch below last year's figure. The mammoth placement season witnessed 76 companies participating in a strategically planned rolling process. Companies were conservative in terms of Pre-Placement Offers this year with 30 PPOs being offered. 8 students ventured into the corporate world with their own niche business plans.
More than 30% Offers in the Finance Domain
Notwithstanding the financial crisis, XLRI maintained its stand as a premier finance destination with 30% of the total offers coming from the financial sector. Offers were received across a plethora of functions in Investment Banking, Treasury, Corporate Finance, Commercial Banking and Insurance. The domestic investment banks were led by Centrum and SBI Capital. Banks such as Citibank, HSBC, Standard Chartered, ICICI, Axis Bank and Bank of Baroda offered roles in their treasury and foreign exchange desks as well as their corporate and retail banking functions. Securities & Exchange Board of India recruited from XLRI for the first time while roles in trading were offered by Futures First. The insurance sector recruited aggressively in their product development and distribution functions. Firms such as Bharti AXA, HDFC Ergo, ICICI Lombard and ICICI Prudential offered unique product structuring roles to students. Corporate finance roles were offered by the likes of Pepsi, L&T, Tata Steel, among others.
Marketing Draws Renewed Interest
Marketing threw up diverse opportunities in branding, and sales functions alike with 32% of the students accepting offers made; thus, reaffirming XLRI's strong-hold in the marketing domain. FMCG majors like Procter & Gamble, Hindustan Unilever, Nokia, Johnson & Johnson, ITC, Pepsi, Amul, Asian Paints and Reckitt & Benckiser offered sales and marketing profiles to students this year. The year saw a wide variety of first time recruiters including, L'Oreal, Titan, Castrol and telecom majors like Bharti Airtel & Virgin Mobile. A 9% increase in acceptances showcased the interest that the students showed for jobs on offer.
Domestic Leadership Cadres Accelerate Recruitment
In keeping with tradition, major conglomerates visited XLRI for recruitment in their leadership cadres. TAS, the premier talent pool for the House of Tata's, continued its relationship with the institute. The Aditya Birla Group offered their unique LEAP and LEAD program and once again recognized XLRI as their premier destination for talent acquisition. The Hinduja Group, Murugappa Group and the Manipal Group recruited students for special fast-track job opportunities. Recruitment by domestic giants remains a flourishing trend at XLRI, with accelerated participation from industry premiers with every passing year.
XLRI as a Consulting Destination
XLRI played host to a number of consulting majors this year. McKinsey & Co., Accenture Business Consulting, Tata Strategic Management Group, Ernst & Young, iCRM, Mercer Consulting, Hewitt Associates, Deloitte Consulting & Cognizant Business Consulting participated in recruitments for Business Advisory and Human Capital Advisory functions offering roles in India and South East Asia. With continuous participation from established biggies of the consulting sphere, XLRI continues taking strides in establishing itself as major hub for consultancy recruitments world over.
Human Resources Shines Bright at XLRI
Recruitment in Human Resources continue to be robust and unaffected and this placement season asserts XLRI's long standing position as the best B-school in Asia-Pacific for Human Resources. Placements continued aplomb in the Consulting, FMCG and Finance sector for International Banks and Group Companies alike. Various specialized roles were offered such as one by the Global Pharmaceuticals major, Novartis, offering its prestigious HR Leadership Role at Basel, Switzerland exclusively to XLRI, making the highest international offer of $110000.
Entrepreneurship Receives a Boost
XLRI's commitment to promoting and fostering entrepreneurship received a boost this year. With the introduction of deferred placements for students starting out on their own, XLRI established a new legacy in promoting nation builders. This year saw the launch of 3 start-ups which have received tremendous accolades in the corporate world. Also, one student signed out with deferred placements.
6th Pay Commission Marks the Entry of PSUs
The distinct element in recruitments this season was the active participation of Public Sector Units. PSUs ranged from financial institutions like SBI Capital, Bank of Baroda, Securities Exchange Board of India (SEBI) to top energy players like GAIL, BPCL, ONGC & Coal India Ltd., and BHEL. The offers extended by PSU's found acceptances from among 10% of the batch.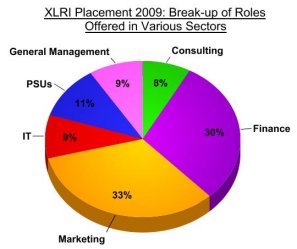 The resounding success of the placement season comes close on the heels to the Convocation Ceremony of the batch of 2007-09. In the words of Prof. Rajiv Misra, Faculty Chairperson, Placement Committee, "Challenging years such as these test the fundamentals on which the success of placements of an institute are achieved. The convincing set of placements XLRI has received this year re-affirms our strong footing in the corporate world which respects and admires the way we nurture talent in our portals."
The students look forward to entering into their new roles as corporate bigwigs.
About the Author
Write a Comment
Gravatars are small images that can show your personality. You can get your gravatar for free today!