IIMA PGPX Placements 2009 hits air pocket, 93% of batch placed in 5 months
Monday, June 1, 2009, 22:27
6,971 views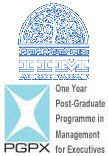 Placements at various IIMS in their executive program remained subdued due to ongoing economic downturn. In this unprecedented and sudden economic downturn, IIMA has almost concluded its Placement for class of 2009 with a success rate of 93%.
 IIMA despite its strong alumni base, numero uno position of its brand, struggled for 5 months to place a batch of 77 students with a 93% success rate tell a lot about challenges faced by MBA program in turbulent times. 
For the first time in the history of IIMs in India, IIMA has become first IIM to announce a placement figure which is not 100% and must be commended for the courage for accepting a non 100% figure. In India, MBA especially at IIMs has become synonymous with a 100% figure and thus create an environment which makes MBA aspirants taking much bigger risk than anticipated as 100% placement is not a reality anywhere in the world including India and poses considerable challenges.
 Executive MBA Placements have faced strong head winds this year (read CoolAvenues survey report : Executive MBA : in Middle of no-where) and only a handful of them have reported their placement statistics. ISB, Hyderabad, with batch strength of 442 students (biggest in India) is yet to conclude its placement process, though new batch of 540 students is already at campus.
 At IIM, Ahmedabad, its third batch of PGPX (2008-09) programme placement season started in January for 70 students who opted for placements. 4 students of the class decided to start their own venture in a variety of fields such as manufacturing, services and clean energy. The average salary offered at campus was INR 20.16 lakh while fee of this one year programme in INR 17.5 lakh.
  
 Placements 2009, despite a overall economic downturn saw recruiters from MNCs, SMEs and Start-up sectors showing a great deal of interest in PGPX batch profiles including several first-time recruiters who have offered good positions. Students have taken up jobs and designations that align with their career choices while accepting roles they were offered. Students joined reputed firms with senior roles like GM, VP, AVP, CEO, COO, Head of IT etc. 5 students who are yet to be placed have niche skills and are looking for positions in specific sectors of their choice.
 
 Companies that participated in PGPX placements include Aditya Birla Group, Arthur D Little Inc, AES Ltd., Arshiya International, Adani Group, Alcatel Lucent, Amazon, Big FM, Booz & Co., Cinepolis, Corporate Executive Board, Copal Partners, Deloitte, Directi, Dorf Ketal Chemicals Pvt. Ltd., Deutsche Bank, E-infochips, Eli Lilly, Elecon, Emergent Ventures, Ericsson, Fin IQ, Geometric, Google, Hero Honda, Intas, i-Runway, IBM India Pvt. Ltd., ICRA, Infosys, Infrasoft Technologies, IRL Research Pvt. Ltd., John Deere, KPIT Cummins, Marg Group, Mastek Ltd., McKinsey & Company, Media Contacts, Microsoft, NISG, NMCE, Nokia Siemens Network, Prime Focus, Polaris Software Lab Ltd., PRTM Management Consultants, RPG, Sankhya Infotech, Siemens Information Systems Ltd., Sundaram BNP, Teach for India, Tech Mahindra, VBHDC India Pvt. Ltd., Wipro.
Key Facts
Average Domestic Salary Offered

INR 20,16,000

Average Overseas salary Offered

USD 122,000

 

No. of Domestic Placements

63

No. of Overseas Placements

2

In Process *

5

Entrepreneur Ventures

4

Did not seek placement

3

TOTAL

77

* As of May 31st, 2009 
Break-up by Industry
| | |
| --- | --- |
| Sector | % |
| Consulting (Non-IT) | 20 |
| Finance | 7 |
| Telecommunication | 11 |
| IT & ITES | 21 |
| Conglomerates | 13 |
| Energy/Infra | 11 |
| Healthcare | 4 |
| Others | 5 |
Functional Break-up
| | |
| --- | --- |
| Function | % |
| General Management | 29 |
| Sales / Business Development | 22 |
| Operations | 11 |
| Strategy & Planning | 7 |
| Consulting | 24 |
| HR | 2 |
| Project Management | 5 |
About the Author
10 Comments on "IIMA PGPX Placements 2009 hits air pocket, 93% of batch placed in 5 months"
Write a Comment
Gravatars are small images that can show your personality. You can get your gravatar for free today!