Economy Green Shoots : SPJIMR Autumn Placement process gets great response from Industry
Saturday, September 12, 2009, 6:00
1,918 views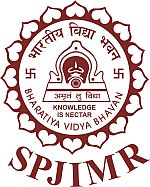 In the midst of speculation about the job scenario in today's turbulent times and its impact on the B-school placements, the 'Autumn Placement Process' for the PGDM batch of 2008-10 ended with the Institute effortlessly placing its 175 participants within a few hours of commencement of the process.
The placement process, that was spread over 26th and 27th August, ended with participants being offered projects with reputed companies across sectors like Consultancy, Banking, IT, Investment Banking, FMCG, Private Equity, Manufacturing, Healthcare & Pharmaceuticals, Telecom and Media. More than 60 companies visited the campus over the two days of the 'autumns' process including Tata Administrative Services (TAS), Microsoft, Citibank GSK, ING,
Tata Capital, Reckitt Benckiser, P&G, HUL, L'Oreal , Marico, Nestle, Intel, J&J Consumer, Wipro, SAP, GE, Edelweiss, SBI Capital, Axis Bank, HT Media, Dabur, Bank of Bahrain and Kuwait, , Barclays, HSBC, Development Bank of Singapore, Frost & Sullivan among many others. There were more than 200 offers made to the batch of 175.

In contrast to other business schools sending the management students for Summer Internships, SPJIMR pioneered the concept of 'Autumns' wherein the two year full time PGDM participants go for their compulsory corporate internship during the months of September & October in the 2nd year of the program. The summers at SPJIMR are marked with social projects with NGOs.
Autumns 2009 at a Glance….
Total Number of Offers Made: 200+
Number of Offers Accepted: 175
Average Offers per Student: 1.14*
Participating Companies: 60*+
About the Author
Write a Comment
Gravatars are small images that can show your personality. You can get your gravatar for free today!